Piggly is a savings app that targets millennials,
it was made while completing the UX Circuit
online class hosted by General Assembly. Try out a
prototype over at Invision.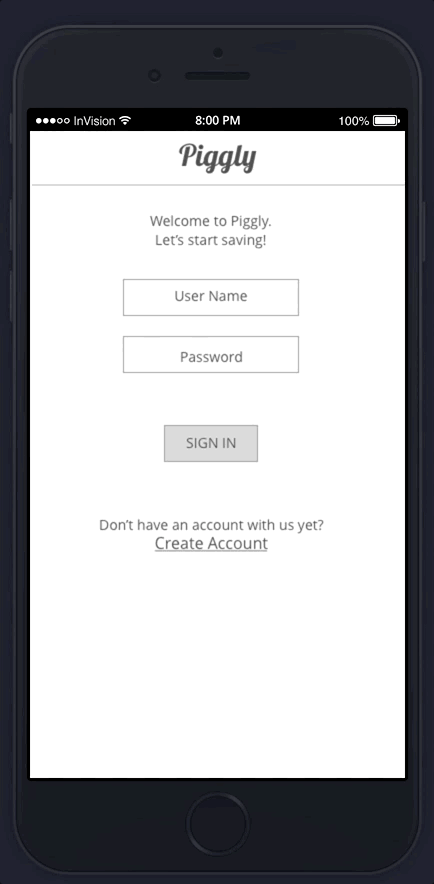 Early story board, sketches, affinity mapping and a persona where made from conducting user interviews.





A User Journey including the sign up process.
Piggly Documentation for developers.